Santa Clarita's Friendly Valley is your Answer
When you think of retirement in Southern California do you think of Santa Clarita's Friendly Valley?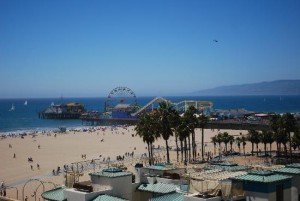 You should. Friendly Valley is a premier, world class southern California retirement community geared to the senior lifestyle with activities, clubs and organizations to meet all of your wants and needs. Both are within minutes of all major medical facilities, shopping, entertainment, public transportation, recreation and wide open space.
Friendly Valley is expansive yet peaceful, a real community tucked away in the valley over the "Hill" from Los Angeles proper, but close enough to reap the benefits. Most of the year the weather is so nice as to not really even be a factor.
The blue Pacific Ocean is less then an hour away, as are local mountains and rugged, beautiful desert sunsets. There really is something for everyone. It's the kind of place your family will love to visit and you will really enjoy living in.
There are eleven associations in Friendly Valley. Each association has their own Board of Directors and regulations; each association is governed by the residents of their association. No outside management company directs or controls any association. Monthly dues vary from association to association, as each controls their own. Pet rules are also governed by each individual association. The residents of Friendly Valley govern their private community. A separate association manages and governs the common areas. This association is staffed by volunteer residents of Friendly Valley.
Operating out of their Kellar Davis Real Estate office, Rick Mahn and Manya Prybyla are SCV Senior Housing specialists who focus on the communities of the Santa Clarita Valley and are dedicated to helping seniors find retirement communities and other housing that suits their needs.
Manya is a member of the Senior Real Estate Council and has earned the Seniors Real Estate Specialist Designation. She and Rick would be delighted to show you around the grounds of Belcaro and/or Friendly Valley.
Call Rick (661) 755-1941 to make an appointment to discuss your retirement today.